Two bloggers I follow recently did a fun tag that I thought would be a good challenge (even though I'm not really a book blogger).  Thanks to Vicky at The Roaring Bookworm and Madame Writer for the inspiration.
The Book Blogger Memory Challenge
Rules
You must answer these questions without looking anything up on the internet and without looking at your bookshelves!
I decided to make it a step harder and only answer with books that I actually own.
Name a book written by an author called Michael
Rogue Squadron by Michael Stackpole.  I have at least half a dozen of his books; he's one of my favorite Star Wars authors and his Talion: Revenant is a perfectly plotted fantasy.  Rogue Squadron was one of the first Star Wars books I read and remains of my favorites to this day.
Name a book with a dragon on the cover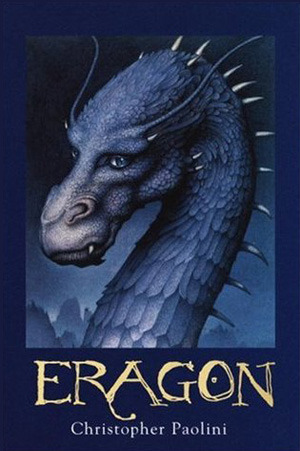 Eragon by Christopher Paolini.  I still haven't finished the last book in this series haha.
Name a book about a character called George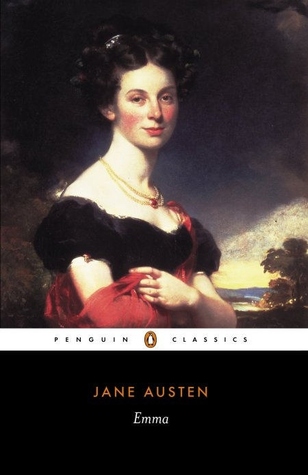 Emma by Jane Austen.  The first character I thought of was George Weasley from the Harry Potter series, but I wanted to pick a book with a George as a main character.  This was very difficult!  Because George seems like a very British name, I went through all my Brit lit books in my head until I remembered that Mr. Knightley's first name is George.  I knew Austen had to have a George somewhere!  He may not be the main character, but as the love interest I think the book is still "about" him.
Also, this image is not the edition I have; I have a hardcover with all her collected published works.
Name a book with an author with the surname of Smith
I came up with White Teeth by Zadie Smith, which is one of the 100 books from the Great American Read last year.  But I've never read it, and I don't own it.  I scanned my shelves later and didn't find any Smiths.
Name a book set in Australia
Playing Hearts by WR Gingell.  The main character lives in Australia, though she also spends a lot of time in Wonderland.  This is a cute novella from an indie Tasmanian author; I really recommend her full length novels as well, including Masque, a retelling of Beauty and the Beast.
Name a book with the name of a month in the title
I came up with Missing May by Cynthia Rylant, but I don't think I own it, and I'm not sure I've even read it.  All I can tell you is that it's an award-winning children's book.  I also think "May" refers to the name of a person, not the month itself, but it technically fits.
Name a book with a knife on the cover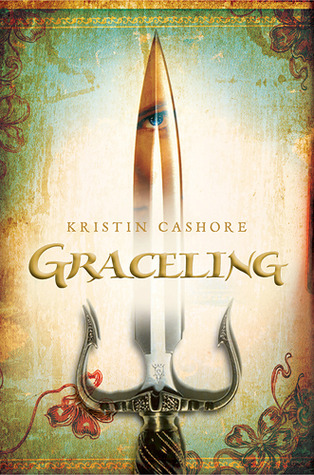 Graceling by Kristin Cashore.  This is the start of a wonderful YA fantasy series with beautiful covers.  I also thought of The Subtle Knife by Philip Pullman, but ironically I own a copy that does not have a knife on the cover!
Name a book with the word 'one' in the title
Choices of One by Timothy Zahn.  This is another of my favorite Star Wars authors, featuring my favorite EU character, Mara Jade.
Name a book with an eponymous title
Cinder by Marissa Meyer.  In fact, all the books in the Lunar Chronicles series, which is a YA sci-fi take on fairy tale retellings (and it also has some Sailor Moon references).
Name a book turned into a movie
There are so many I could pick from, but the first that came to mind was The Lord of the Rings, which actually consists of three books.  (If we're getting really picky, it's six books in three volumes.)  So to be specific, I'll say The Fellowship of the Ring by JRR Tolkien.
I think I did pretty well in this challenge!  I only looked up the covers once I had written down my answers.  I have a good memory and this was a fun test, though I struggled with a couple.  I'm not going to tag anyone, but feel free to do this challenge yourself!