I grew up in Florida watching Space Shuttle launches, and let me tell you, it doesn't get any less cool with age.
If you missed it, today was a big day for SpaceX, the commercial space flight company led by Elon Musk.  They successfully launched the Falcon Heavy rocket in a test off Cape Canaveral. Watching the live stream was pretty exhilarating; I can only imagine how the engineers that worked on it feel.
SpaceX has launched plenty of rockets before; today's flight used those rockets, the Falcon 9, as boosters for an even bigger main core.  The coolest part for me was seeing these two boosters split off and then come back to land at the Cape.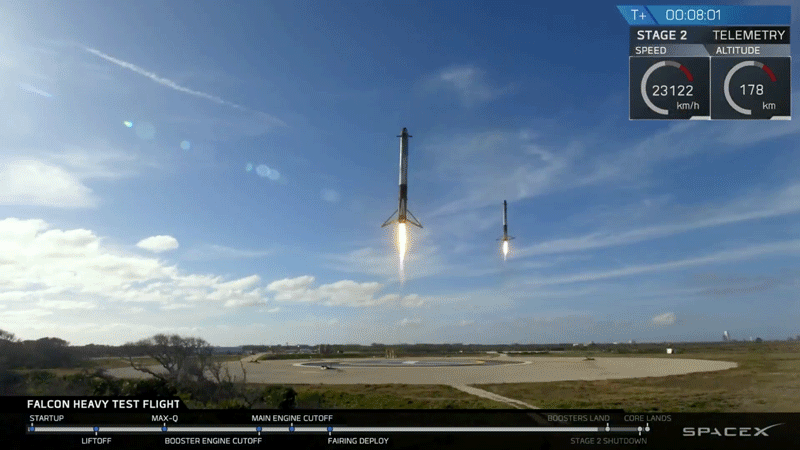 The core itself was to land on a floating platform in the Atlantic; unfortunately the feed cut out, so we are still waiting to hear its fate.
And what was the payload on this test rocket, you might ask?  Elon Musk's Tesla Roadster.  I am not kidding.  You can watch "Spaceman" live here as he drifts towards Mars.
The Falcon Heavy will probably never carry people, but SpaceX is working on an even bigger rocket, the BFG, that hopefully someday will.