So my last post for the Weekly Photo Challenge was also my 500th post on this blog!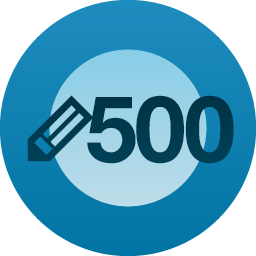 I also recently hit 500 followers, though at least half of those are either people who haven't blogged in about two years or robots. >_<
I check my stats probably a little more than I should, but I love to see that my blog is doing well and my hard work is paying off.  Of course, I like it when lots of people visit, or comment, or click on my links.
But a couple of times recently I got a huge thrill when someone clicked through all the posts in a series that I wrote.  That was so affirming to me that at least someone liked what I'd written and was taking the time to read more of it right away!
This seems like a good time to check in with you readers about what kind of posts you want to see more of.